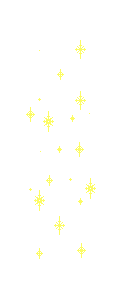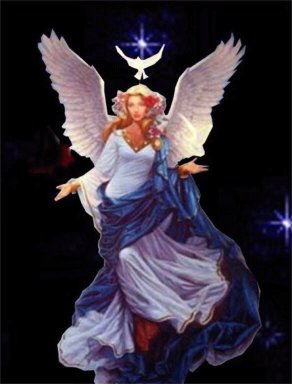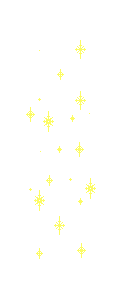 This page is dedicated to my Mom,
The bravest woman I have ever known.

This year my mother was diagnosed with lung cancer and through it all she has remained brave while retaining all the grace and dignity of an Angel. I do not make it a practice to ask many favors of my net friends. I can't recall ever asking anyone to pray for me, however my mother believes in the power of prayer, so for my mother I ask you to pray for her, to whomever or whatever you believe in. If you don't believe in prayer please just think of her and wish her well, for the God she believes in hears all types of prayers. Please pass this along to everyone on your ICQ list or send the URL through email to anyone who might be willing to help the hit counter increase. Lets show my mom how many of us are praying for her and she can then realize what I already know, that the fine people of the net are some of the most caring people I have ever known and that together we can move mountains.
Thank you and may God Bless you and yours,
Madona
Number of Prayers for this page:


Mama's Eyes
A young mother was asked the age old question "What would you like for Mothers Day Mommy? Her reply was this...
For Mothers Day if I could have any gift in the world it would be the gift of looking at the world through my mother's eyes.
Mama's eyes could see things that others eyes would miss, like seeing the trouble I'd gotten into without me saying a word.
Mama's eyes could see when I was truly sorry and the punishment I'd given myself, she said, was more than I'd deserved from her.
Mama's eyes could see my desperate want for something I didn't dare ask for, and somehow no matter how little we had, she'd find a way to give it to me.
Mama's eyes could see when I'd been picked on at school for not always' being like everyone else and in mama's arms I always seemed to fit right in.
Mama's eyes could see when I was lonely and always stopped a while to play with me no matter how busy she was.
Mama's eyes could see what was wrong with me even when I didn't know myself.
Mama's eyes could see when I was sick without me even saying so.
Mama's eyes could see the fear in me no matter how brave I acted.
Mama's eyes could see the love sick look all over my face when everyone else just thought I'd lost my senses.
Even as I grew and moved away mama's eyes seemed to be able to look at me right through the phone.
Even now, Mama's eyes are an amazing tool she uses to love and nurture her children even in adulthood.
Yes, the greatest gift I could ever receive would be the gift of seeing the world through my Mothers eyes.
©1998 Madona

Take this dove and place it on your pages
To show your support for Cancer research
And Survivors everywhere.
Update: September 1999. Mom endured several radiation treatments before undergoing surgery to remove a Pancoast Tumor in October of 1998. I could not be with my mom so while she was in surgery I released my fears and anxiety by building her this (my very first) web page. Mom surprised most everyone including the doctors with her astounding recovery, everyone that is, except me. I guess in my eyes mom has always been a fighter, she never let me give up so the thought of her giving up never entered my mind, though it probably entered hers. At her 6 month check up mom was deemed 'Cancer FREE'. She will still go for her check ups (won't you mom? *S*) but the future looks very good and my every prayer has been answered.
Thank you all and God Bless you,
Madona
Update: September 2000: Mom had another check up in August, 2000. All the tests have come back clear...YES!!! WAY TO GO MOM! Mom continues to be the wonderful woman she has always been but I do believe I see a little more 'stopping to smell the roses' in her life. She always taught me that life was precious but now I think she understands that in a way only others who have been through what she has can really understand.
I Love you Mom!


Click on the letter to Email my Mom!
I am a Proud member of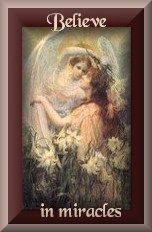 Thank you Maggie
I Am A Proud Member Of:



Phenomenal Women Of The Web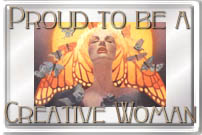 This page was updated on 9-3-00
This background set is of my own creation
Using the original artwork of a VERY talented man...
Jonathon Earl Bowser