Attention Deficit Hyperactivity Disorder ADHD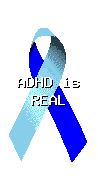 For Bubby, a little boy who tries my patience and stole my heart

Just imagine living a life, where thoughts are constantly shifting and changing. Becoming bored easily is a way of life, yet helpless to keep your mind focused on any one task. You become completely distracted by every sight and sound around you, your mind drives you from one thought or movement to the next. You become so wrapped up in a patchwork of thoughts and sights that you don't even notice when you are spoken to.

For many people, this is what it's like to have Attention Deficit Hyperactivity Disorder, or ADHD. They may be unable to sit still, plan ahead, finish tasks, or be fully aware of what's going on around them. To their family, and friends, they seem to exist in a whirlwind of frenzied activity. Unpredictably some days or in some situations, they seem fine, often leading others to think the person with ADHD can actually control these behaviors. As a result, the disorder can tarnish the person's relationships with others. ADHD consumes its sufferer's energy and diminishes self-esteem.

ADHD is one of the most common mental disorders among children. It affects 3 to 5 percent of all children, as many as 2 million American children are affected by this disorder. Two to three times more boys than girls are affected. On the average, at least one child in every classroom in the United States needs help for the disorder. ADHD often continues into adolescence and adulthood, and can cause a lifetime of frustrated dreams and emotional pain.

There is help, a variety of medications, behavior-changing therapies, and educational options are already available to help people with ADHD focus their attention, build self-esteem, and function in new ways. From personal experience I must say as a parent or loved one of someone with ADHD, two things you really need are patience and understanding.

What are some Symptoms of ADHD?


ADHD can only be identified by looking for certain characteristic behaviors, and these behaviors vary from person to person. Scientists have not yet identified a single cause behind all the different patterns of behavior and they may never find just one. At present, ADHD is a diagnosis applied to children and adults who consistently display certain characteristic behaviors over a period of time.

Below is a list of some known ADHD symptoms:

Inattention:

Have a hard time keeping their mind's on any one thing and may get bored with a task after only a few minutes. They may give effortless, automatic attention to activities and things they enjoy. But focusing deliberate, conscious attention to organizing and completing a task or learning something new is difficult.

They may find it agonizing to do homework. Often, forgetting to plan ahead by writing down the assignment or bringing home the right books. And when trying to work, every few minutes they may find their minds drifting to something else. As a result, they rarely finish and their work is full of errors.

Hyperactivity.

People who are hyperactive always seem to be in motion. They can't sit still. They may dash around or talk incessantly. Sitting still through a lesson can be an impossible task. Hyperactive children squirm in their seat or roam around the room. Or they might wiggle their feet, touch everything, or noisily tap their pencil. Hyperactive teens and adults may feel intensely restless. They may be fidgety or they may try to do several things at once, bouncing around from one activity to the next.

Other Conditions Produce These Symptoms

Many things can produce these behaviors. Anything from chronic fear to mild seizures can make a child seem overactive, quarrelsome, impulsive, or inattentive. A chronic middle ear infection can also make a child seem distracted and uncooperative. So can living with family members who are physically abusive or addicted to drugs or alcohol. Can you imagine a child trying to focus on a math lesson when his or her safety and well being are in danger each day? Such children are showing the effects of other problems, not ADHD. Preschoolers have lots of energy and run everywhere they go, but this doesn't mean they are hyperactive. And many teenagers go through a phase when they are messy, disorganized, and reject authority. It doesn't mean they will have a lifelong problem controlling their impulses.

Can Other Disorders Accompany ADHD?

One of the difficulties in diagnosing ADHD is that it is often accompanied by other problems. For example, many children with ADHD also have a specific learning disability (LD), which means they have trouble mastering language or certain academic skills, typically reading and math. ADHD is not in itself a specific learning disability. But because it can interfere with concentration and attention, ADHD can make it doubly hard for a child with LD to do well in school.

A very small proportion of people with ADHD have a rare disorder called Tourette's syndrome. People with Tourette's have tics and other movements like eye blinks or facial twitches that they cannot control. Others may grimace, shrug, sniff, or bark out words. Fortunately, these behaviors can be controlled with medication. Researchers at NIMH and elsewhere are involved in evaluating the safety and effectiveness of treatment for people who have both Tourette's syndrome and ADHD. More serious, nearly half of all children with ADHD--mostly boys--tend to have another condition, called oppositional defiant disorder. These children may overreact or lash out when they feel bad about themselves. They may be stubborn, have outbursts of temper, or act belligerent or defiant. Sometimes this progresses to more serious conduct disorders. Children with this combination of problems are at risk of getting in trouble at school, and even with the police. They may take unsafe risks and break laws--they may steal, set fires, destroy property, and drive recklessly. It's important that children with these conditions receive help before the behaviors lead to more serious problems.

At some point, many children with ADHD--mostly younger children and boys--experience other emotional disorders. About one-fourth feel anxious. They feel tremendous worry, tension, or uneasiness, even when there's nothing to fear. Because the feelings are scarier, stronger, and more frequent than normal fears, they can affect the child's thinking and behavior. Others experience depression.

What Causes ADHD?

Scientists are finding more and more evidence that ADHD does not stem from home environment, but from biological causes. When you think about it, there is no clear relationship between home life and ADHD. Not all children from unstable or dysfunctional homes have ADHD. And not all children with ADHD come from dysfunctional families. Knowing this can remove a huge burden of guilt from parents who might blame themselves for their child's behavior. Health professional's stress that since no one knows what causes ADHD, it doesn't help parents to look backward to search for possible reasons. There are too many possibilities to pin down the cause with certainty. It is far more important for the family to move forward in finding ways to get the right help.

Coping with ADHA in Family's
Life can be hard for children with ADHD. They're the ones who are so often in trouble at school, can't finish a game, and lose friends. They may spend agonizing hours each night struggling to keep their mind on their homework, then forget to bring it to school.

It's not easy coping with these frustrations day after day. Some children release their frustration by acting contrary, starting fights, or destroying property. Some turn the frustration into body ailments, like the child who gets a stomachache each day before school. Others hold their needs and fears inside, so that no one sees how badly they feel.

It's also difficult having a sister, brother, or friend who gets angry, grabs your toys, and loses your things. Children who live with a child who has ADHD get frustrated, too. They may feel neglected as their parents try to cope with the hyperactive child. They may resent their brother or sister never finishing chores, or being pushed around by a friend. They want to love their sibling and get along with their friend, but sometimes it's so hard!

It's especially hard being the parent of a child who is full of uncontrolled activity, leaves messes, throws tantrums, and doesn't listen or follow instructions. Parents often feel powerless and at a loss. The usual methods of discipline, like reasoning and scolding, don't work with this child, because the child doesn't really choose to act in these ways. It's just that their self-control comes and goes. Out of sheer frustration, parents sometimes find themselves spanking, ridiculing, or screaming at the child, even though they know it's not appropriate. Their response leaves everyone more upset than before. Then they blame themselves for not being better parents. Medication can help to control some of the behavior problems that may have lead to family turmoil. But more often, there are other aspects of the problem that medication can't touch. Even though ADHD primarily affects a person's behavior, having the disorder has broad emotional consequences. If they're hyperactive, they're often told they're bad and punished for being disruptive. If they are too disorganized and unfocused to complete tasks, others may call them lazy. If they impulsively grab toys, butt in, or shove friends, they may lose friends. And if they have a related conduct disorder, they may get in trouble at school or with the law. Facing the daily frustrations that can come with having ADHD can make people fear that they are strange, abnormal, or stupid.

Types of Interventions:

Knowing something about the various types of interventions makes it easier for families to choose a therapist that is right for their needs.

Psychotherapy works to help people with ADHD to like and accept themselves despite their disorder. In psychotherapy, patients talk with the therapist about upsetting thoughts and feelings, explore self-defeating patterns of behavior, and learn alternative ways to handle their emotions. As they talk, the therapist tries to help them understand how they can change. However, people dealing with ADHD usually want to gain control of their symptomatic behaviors more directly. If so, more direct kinds of intervention are needed.

Cognitive-behavioral therapy helps people work on immediate issues. Rather than helping people understand their feelings and actions, it supports them directly in changing their behavior. The support might be practical assistance, like helping Henry learn to think through tasks and organize his work. Or the support might be to encourage new behaviors by giving praise or rewards each time the person acts in the desired way. A cognitive-behavioral therapist might use such techniques to help a belligerent child learn to control his fighting, or an impulsive teenager to think before he speaks.

Social skills training can also help children learn new behaviors. In social skills training, the therapist discusses and models appropriate behaviors like waiting for a turn, sharing toys, asking for help, or responding to teasing, then gives children a chance to practice.

Support groups connect people who have common concerns. Many adults with ADHD and parents of children with ADHD find it useful to join a local or national support group. Many groups deal with issues of children's disorders, and even ADHD specifically. The national associations listed at the back of this document can explain how to contact a local chapter. Members of support groups share frustrations and successes, referrals to qualified specialists, and information about what works, as well as their hopes for themselves and their children. There is strength in numbers--and sharing experiences with others that have similar problems helps people know that they aren't alone.

Parenting skills training offered by therapists or in special classes, gives parents tools and techniques for managing their child's behavior. One such technique is the use of "time out" when the child becomes too unruly or out of control. During time outs, the child is removed from the agitating situation and sits alone quietly for a short time to calm down. Parents may also be taught to give the child "quality time" each day, in which they share a pleasurable or relaxed activity. During this time together, the parent looks for opportunities to notice and point out what the child does well, and praise his or her strengths and abilities.

Even though most people don't outgrow ADHD, people do learn to adapt and live fulfilling lives. With effective combinations of medicine, new skills, and emotional support, people with ADHD can develop ways to control their attention and minimize their disruptive behaviors. As they grow up, with appropriate help from parents and clinicians, children with ADHD become better able to suppress their hyperactivity and to channel it into more socially acceptable behaviors, like physical exercise or fidgeting. And although we know that half of all children with ADHD will still show signs of the problem into adulthood, we also know that the medications and therapy that help children also work for adults.

Sources of Information and Support on the Net:

OtherSources of Information and Support:

Books for Children and Teens:

Galvin, M. Otto Learns about his Medication. New York: Magination Press, 1988. (for young children)

Gehret, J. Learning Disabilities and the Don't Give Up Kid. Fairport, New York: Verbal Images Press, 1990. (for classmates and children with learning disabilities and attention difficulties, ages 7-12)

Gordon, M. Jumpin' Johnny, Get Back to Work! A Child's Guide to ADHD/Hyperactivity. DeWitt, New York: GSI Publications, 1991. (for ages 7-12)

Meyer, D.; Vadasy, P.; and Fewell, R. Living with a Brother or Sister with Special Needs: A Book for Sibs. Seattle: University of Washington Press, 1985.

Support Groups and Organizations:

Attention Deficit Information Network (Ad-IN)
475 Hillside Avenue
Needham, MA 02194
(617) 455-9895

Provides up-to-date information on current research, regional meetings. Offers aid in finding solutions to practical problems faced by adults and children with an attention disorder.

ADD Warehouse
300 NW 70th Avenue
Plantation, FL 33317
(800) 233-9273

Distributes books, tapes, videos, assessment on attention deficit hyperactivity disorders. A central location for ordering many of the books listed above. Call for catalog.

Center for Mental Health Services
Office of Consumer, Family, and Public Information
5600 Fishers Lane, Room 15-105
Rockville, MD 20857
(301) 443-2792

This national center, a component of the U.S. Public Health Service, provides a range of information on mental health, treatment, and support services.

Children and Adults with Attention Deficit Disorders

(CH.A.D.D.)
499 NW 70th Avenue, Suite 109
Plantation, FL 33317
(305) 587-3700

A major advocate and key information source for people dealing with attention disorders. Sponsors support groups and publishes two newsletters concerning attention disorders for parents and professionals.

Council for Exceptional Children
11920 Association Drive
Reston, VA 22091
(703) 620-3660

Provides publications for educators. Can also provide referral to ERIC (Educational Resource Information Center) Clearinghouse for Handicapped and Gifted Children.

Federation of Families for Children's Mental Health
1021 Prince Street
Alexandria, VA 22314
(703) 684-7710

Provides information, support, and referrals through federation chapters throughout the country. This national parent-run organization focuses on the needs of children with broad mental health problems.

HEATH Resource Center
American Council on Education
1 Dupont Circle, Suite 800
Washington, DC 20036
(800) 544-3284

A national clearinghouse on post-high school education for people with disabilities. Learning Disabilities Association of America
4156 Library Road
Pittsburgh, PA 15234
(412) 341-8077

Provides information and referral to state chapters, parent resources, and local support groups. Publishes news briefs and a professional journal.

National Center for Learning Disabilities
99 Park Avenue, 6th Floor
New York, NY 10016
(212) 687-7211

Provides referrals and resources. Publishes Their World magazine describing true stories on ways children and adults cope with LD.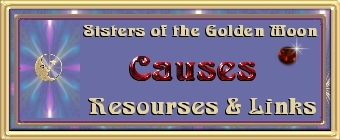 Visit my new home on the netwww.ladymadona.com